Karen C. Simmons, Advisor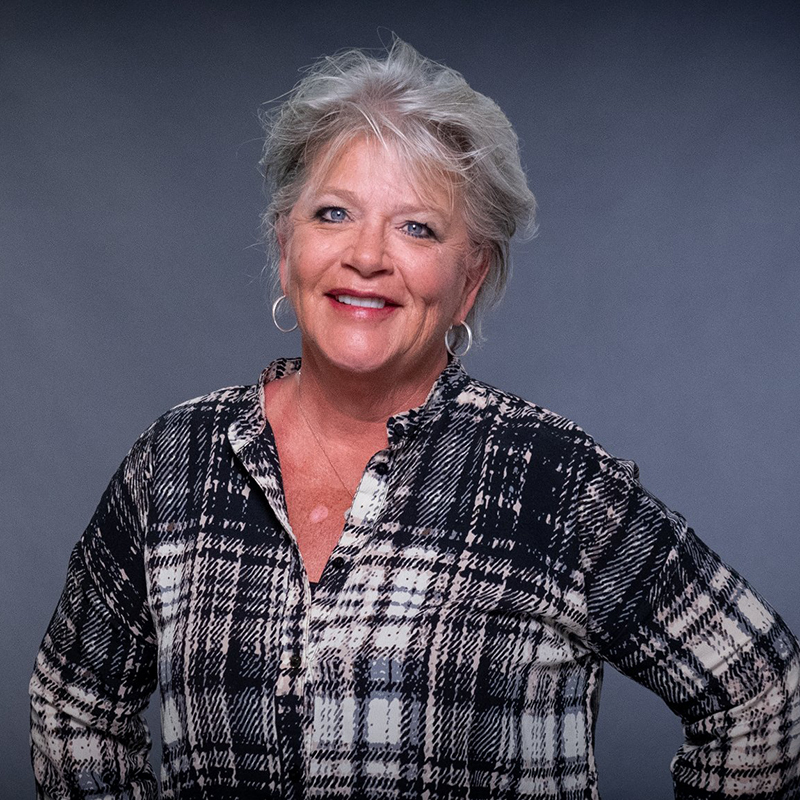 Karen C. Simmons became a certified public accountant and began her career in the public accounting field in 1991. Upon graduation from the University of South Alabama, in September of 1996, she joined a local firm and became a partner on January 1, 1999 followed by shareholder partner in 2004. Mrs. Simmons left the firm to open Karen C. Simmons, PC in August of 2010.
In January of 2015, Mrs. Simmons and her daughter, Cadie Gaut, purchased a Payroll Vault Franchise for Mobile County and the surrounding areas. To date, they employ 5 people and have expanded the franchise territory to cover Baldwin County as well. Payroll Vault is a payroll processing specialty company who offers innovative payroll, timekeeping and HR services.
In January of 2017, Karen entered co-ownership of Marine Exhaust Systems of Alabama with her brother. This company designs, manufacturers and ships manifolds & heat exchangers all over the world. This company employees 18 people. In September of 2017, Mrs. Simmons founded Flexible Benefits, Inc. This tax savings company offers benefit savings plans for employees and employers.
The need for continued education and personal growth is not lost on Mrs. Simmons. She has continued her education with the completion of the requirements to be a personal financial specialist and passed the Series 65 stockbroker's exam. Karen possesses extensive experience in reviews and compilations for closely held businesses and not-for-profit organizations, taxation of individuals, corporations, not-for-profit organizations, and financial planning. She also represents clients in front of the Internal Revenue Service and the Alabama Department of Revenue. Mrs. Simmons specializes in consulting for small to medium sized businesses as well as providing Quick Book's training and assistance along with bookkeeping services.
Civic responsibility is a huge part of Karen's philosophy on life. She believes in the value of giving back to her community. Spanning back over the past 25 years, Mrs. Simmons has served on various boards ranging from the Beckwith Children's Camp, the University of South Alabama's Advisory Board for the Accounting Department, Committee Member for the South Mobile County Relay for Life and Treasurer and past President of her Mardi Gras Association, Krewe De La Dauphine. She has served 5 years as Treasurer for the Rotary Club of West Mobile. She has sponsored, hosted or participated in numerous charitable events all over the county. Mrs. Simmons previously held the position of Treasurer for the Celisse's School of Equestrian Arts, a nonprofit for special needs individuals. As of August 2021, she holds a seat on the Victory Health Board.
Mrs. Simmons was bestowed the honor of being the 2016 Citizen of the Year for the Southwest Mobile Chamber of Commerce and was nominated for the Women's Business Alliance Entrepreneur of the Year Award. Karen C. Simmons, P.C. was a top three finalist for the Small Business of the Year Award through the Mobile Chamber of Commerce and a finalist for the 2016 Alabama Small Business of the Year. The Payroll Vault franchise has been awarded the 2015 Leap of Faith Award, the 2015 Payroll Vault Business Achievement Award, the 2016 Driving to Success Award and the 2016 Diamond Achievement Award. In 2017, the franchise was awarded the Entrepreneur Award for Baldwin County and the Business Achievement Award. Her co-owner & daughter, Cadie Gaut, was awarded the IFA Franchisee of the Year Award for 2017.
Mrs. Simmons has been happily married since 1988, has one daughter and two grandchildren. She and her husband have been residents of the Fowl River / Theodore area for over 30 years. Karen enjoys crocheting, fishing and watching the University of Alabama play football. Most of all she enjoys spending her time on her beloved Fowl River and spending time with her family.